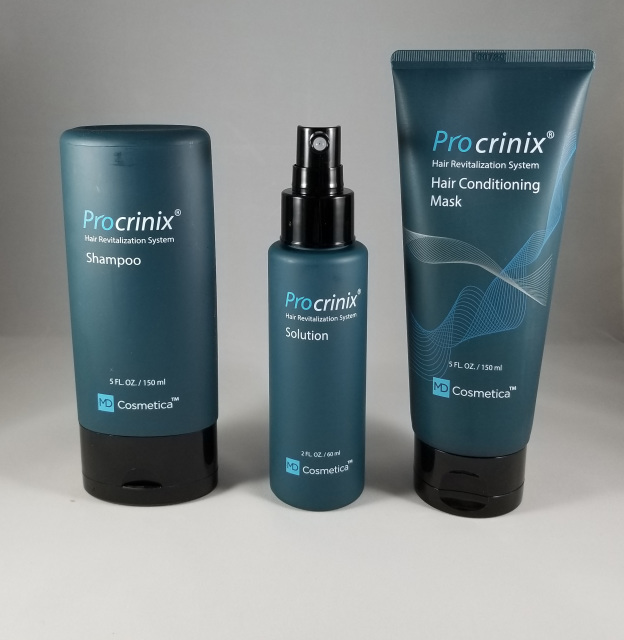 Everyone with hair loss has likely tried some type of hair solutions on their scalp.  Unfortunately, there is a lot of hype about a lot of soap. While no scalp product is proven to be as good as the other 5 options, they can help to give you stronger more resilient hair and a healthier scalp. Since you have to wash your hair anyway, we suggest choosing a product that has mixed in some extras that can help with the hair quality.
At Pinette Hair Restoration Clinic we carry the Procrinix® hair revitalization system, which includes a shampoo, conditioner, and treatment solution. The Procrinix Shampoo is clinically proven to strengthen the hair and scalp; the Procrinix Hair Conditioning Mask provides intensive nutrition to the hair and scalp while conditioning the hair. And the Procrinix Solution is a blend of peptides that revitalizes the hair and scalp.
Book a free consultation and find out if Procrinix is right for you.