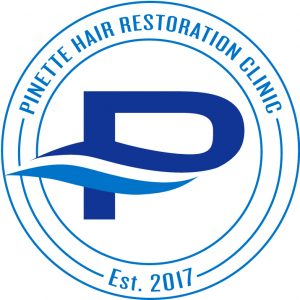 At Pinette Hair Restoration Clinic, we provide a comprehensive consultation to review your hair loss, examine your hair and scalp, and work with you to create an individualized hair restoration plan that works for your life and lifestyle. As a team of medical professionals with over 40 years of experience, we cover all aspects of medical, cosmetic, laser, and surgery that can be used to treat hair loss. Including hair transplants, laser caps, and more. We will provide you with the best options available, cutting edge treatments, best known evidence, and follow along with you in your journey to restore your hair. Pinette Hair is the first and only one-stop clinic for comprehensive hair loss evaluation and treatment.
Dr Gilles Pinette is a graduate of the University of Manitoba and has worked in family medicine and emergency medicine for over 20 years. In 2001, Dr Pinette co-founded Laser Away Ltd with his business partner, Dr Cyr-Hornick, where they focused on aesthetic medicine and laser treatment. Since that time, Dr Pinette completed a post-graduate degree from Cardiff Univerisity in Practical Dermatology and a training fellowship in phlebology (treatment of vein disease). Over the last 10 years, Dr Pinette's practice has focused on treatment of vein and skin disease, and hair restoration.
Dr Michael Sheps is the founding physician of the Sheps Hair Restoration Clinic. After working for over 30 years in the field of hair transplantation, Dr Sheps was witness to the various ways that hair transplantation has evolved into the procedure that we do today, which minimizes the scar to become nearly unnoticeable and transplants hair so that it looks natural. He has passed on his knowledge and skills through his intense training program to Dr Gilles Pinette. Dr Sheps continues to practice Dermatology in Winnipeg but has retired from the Hair Restoration practice. Dr Sheps continues to be involved as a special consultant to Dr Pinette and the Clinic.
Dr Pinette is an associate member of the International Society of Hair Restoration Surgery (ISHRS). The ISHRS is a global non-profit medical association and is the leading authority on hair loss treatment and restoration. Over 1100 members worldwide participate in promoting the highest standards of medical practice, medical ethics, and research in the medical hair restoration industry. ISHRS is the highest standard of care for hair restoration and you deserve the best.